Our wonderful colliery bands and more
Visit the displays and talk to local historians
Enter your dog into our Fun Dog Show. Starts at 12pm
Welcome
The Kent Miners' Festival 2017 is a great family day out.
Find us at Betteshanger Community Park, Circular Road, Betteshanger on August Bank Holiday Monday from 10am to 5pm.
Many local businesses, charities or organisations have stalls and displays at the Festival, (see list below) and there will be performances from Colliery Bands and Hersden Majorettes during the day. Visit the Heritage Tent to see displays and videos about mining in Kent. Artist Robert Daniel Oliver will be at the festival to talk about his art project based on the Miners' Way. The kids area has art and craft activities plus facepainting.
In the clubhouse the Kent Coal Queen selection will take place, with young ladies competing for queen and princess titles in age related classes.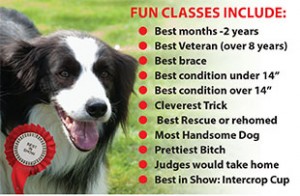 The Kent Miners' Festival Dog Show takes place at 12pm with registration from 11am. There will be displays of dog agility afterwards next to the clubhouse. You can enter on the day or download an entry form here. We are delighted that our Best in Show Cup is sponsored by Intercrop.
The festival beer tent is a great place to relax and reminisce, and a variety of food vendors are on site including Jamie Gates' Gutbuster Burger bar with delicious burgers and snacks, Veg n' Out for delicious vegetarian food and The Sunshine Cafe's festival food for BBQ food run by the Aylesham and District Community Workshop Trust. Wincheap Caterers also offer a range of snacks and desserts.
For those with a sweet tooth, Solley's Ice cream will be bringing delicious Kent made ices and The Candy People have sweet treats to tempt you.
Festival stalls and Displays include:
Beech Grove Bruderof Community – book sales and hand made toys and crafts
White Cliffs Radio – Heritage Radio Station
Hersden Majorettes
Kent Air Ambulance
Breatheasy (British Lung Foundation)
Trudy's Wheels (accessible transport service)
Dover District Disability
Guide Dogs for the Blind
Arthritus Care
Greenpeace
Demelza House
Dover Community First Responders
Co-op Party
The Socialist Party, Kent and Sussex Branch
Unite
Kent Socialist Workers' Party
Message from KMF Joint Chairs
We are delighted to announce that both myself, Colin Varrall, and Imogen Balderston have now become the new Co-Chairs of the Kent Miners Festival. Our former festival Chairman, Gary Cox, has now stood down and has become our new festival President.
I have been the festival vice-Chairman for the past four years, while Imogen has been the festival Secretary for the past two years. I became involved with the Kent Miners Festival in 2011, after being asked by the other Kent Coalfield collieries heritage representatives to become a heritage representative for the mining community of Elvington and for Tilmanstone Colliery, where my dad and one of my grandad's worked for many years, while other members of my family came to Kent from working at collieries in South Yorkshire and found work at Betteshanger Colliery in 1933. Since being involved with the festival I have also become a volunteer member in setting up the Elvington and Eythorne Heritage Centre, situated at Elvington Community Centre, which we officially opened to the public in March 2013, coinciding with the centenary of the first coal production at the colliery in March 1913.
Colin Varrall and Imogen Balderston
Co-Chairs of the Kent Miners Festival
---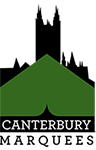 Thanks to Canterbury Marquees for their support with the 2017 festival
We are grateful to our major sponsors:
Betteshanger Parks (for site use) and funding from Port of Dover Community Fund, RMT, ASLEF, Kent County Council, Dover District Council, Dover Town Council and Deal Town Council.
Dog show sponsored by Intercrop and Gilette Cook Pet Supplies.