Our wonderful colliery brass bands plus much more for
Catch up with old friends or meet some new ones
Many attractions including a funfair for children
Come and see local clubs competing
Visit the displays and talk to local historians about the local heritage
Enter your dog into our fun dog show
Visit the many stalls and food traders
Welcome
The Kent Miners' Festival is back for 2017!
The event will once more be held at Betteshanger Community Park, Circular Road, Betteshanger on August Bank Holiday Monday from 10am to 5pm.
For any local businesses, charities or organisations who would like a stall, booking forms are available to download in Word format to the right in the sidebar.
Message from KMF Joint Chairs
We are delighted to announce that both myself, Colin Varrall, and Imogen Balderston have now become the new Co-Chairs of the Kent Miners Festival. Our former festival Chairman, Gary Cox, has now stood down and has become our new festival President.
I have been the festival vice-Chairman for the past four years, while Imogen has been the festival Secretary for the past two years. I became involved with the Kent Miners Festival in 2011, after being asked by the other Kent Coalfield collieries heritage representatives to become a heritage representative for the mining community of Elvington and for Tilmanstone Colliery, where my dad and one of my grandad's worked for many years, while other members of my family came to Kent from working at collieries in South Yorkshire and found work at Betteshanger Colliery in 1933. Since being involved with the festival I have also become a volunteer member in setting up the Elvington and Eythorne Heritage Centre, situated at Elvington Community Centre, which we officially opened to the public in March 2013, coinciding with the centenary of the first coal production at the colliery in March 1913.
Plans for the 2017 festival are continuing with us seeking funding, sponsorship and recruitment of more volunteers, who are willing to join us.
Colin Varrall and Imogen Balderston
Co-Chairs of the Kent Miners Festival
---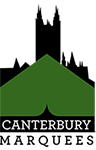 Thanks to Canterbury Marquees for their support with the 2017 festival