Monday 31st August 2015 10am to 5pm
Our wonderful colliery brass bands plus much more for
Catch up with old friends or meet some new ones
Many attractions including a funfair for children
Come and see local clubs competing
Visit the displays and talk to local historians about the local heritage
Enter your dog into our fun dog show
Visit the many stalls and food traders
Kent Miners Festival 2015
This year brings a new beginning to our "Kent Miners Festival" with its return to Betteshanger.
As Chairman of the KMF, I am very to excited to be able to tell everyone that an agreement has been made with Hadlow Group's, Richard Morsley, Director of "Betteshanger Sustainable Parks" and his Project Team, to become our Host and Main Sponsor for 2015 and for the future.
We are all working hard on making this year's return to Betteshanger, a festival to remember.
Having held very successful Festivals over the last 4 years, at our other mining communities, in Aylesham and at  Elvington/Eythorne, my sincere thanks goes to the many supporters and volunteers, from their surrounding communities, who sat on those committees and helped out throughout the year and on the day of the events.
Without their commitment and enthusiasm those previous events would not have been such a success, so again, I would like to say, well done and thanks to every one of you and I hope you will all come along to this year's festival and have a wonderful stress free day with your family & friends.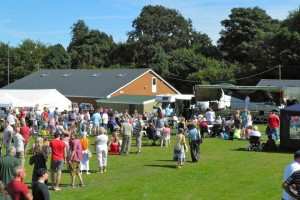 This year, we need to build on their success and we have chosen Betteshanger Community Park as a venue that will help and support ALL of our Kent Mining Communities.
It must be remembered that this event is organised to remember all of our Kent Mining Communities, including the four main Kent Pits, Chislet, Snowdown, Tilmanstone & Betteshanger and over 100 years of our Kent Mining History, all of which must not be forgotten.
Of course, those pits are now closed but our communities are still very much alive and as our Mining History proves, that when our pits where open, we always fought for the future of our communities and for our future generations.
Today, we must continue to support those same communities, now that our mines have gone.
Our Heritage must never be forgotten and our communities, along with their "community spirit" must be kept alive for the future.